The Best For Your
Skin

and

Health

Consultation
Depending upon your individual needs and requirements, after a private consultation with Dr.Ishan Sardesai, we suggest a treatment or combination of treatments that will produce the best customized and unique outcome for you with respect to medical aesthetics and ENT wellness.

About Us
Skilled, experienced and certified ENT & Aesthetic doctor, Dr. Ishan Sardesai provides a comprehensive range of the most advanced and comfortable solutions to enhance the skin, add luster to the hair, and boost ENT health. The Face Centre has a menu where our clients may choose from services that include medical facials, advanced facial injectables, hair transplant surgery and comprehensive ENT diagnostic and therapeutic services.

Conditions Treated
An expert in all facets of facial aesthetics and otorhinolaryngology, Dr. Sardesai provides state of the art treatments at the fully equipped clinic, which has multiple procedure rooms to diagnose and treat varying issues.

Emergency Services
Dr. Sardesai believes in the importance of being accessible to all his patients. A post-treatment online consultation can also be scheduled in cases where the patient is unable to visit the clinic.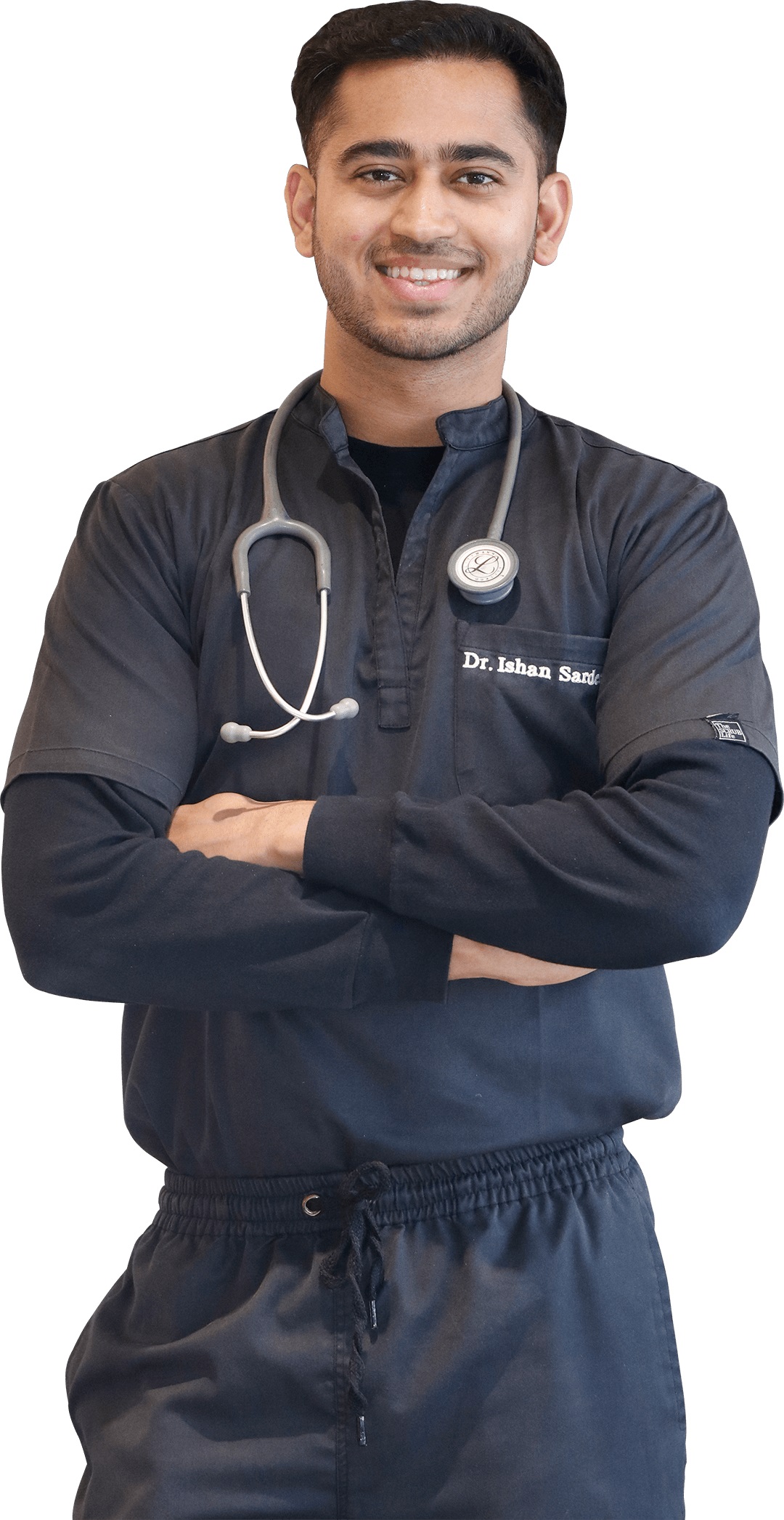 WE ARE ALWAYS READY TO HELP YOU
Book An
Appointment
Why Choose
The Face Centre

?
Expert Team
Our team of experienced medical professionals, led by the renowned Dr. Ishan Sardesai, is committed to delivering safe and effective treatments.
Comprehensive Services
Whether you're seeking facial rejuvenation, body contouring, or skin revitalization, we offer a wide range of treatments tailored to your unique needs.
Personalized Approach
We understand that each person's beauty goals are unique, and therefore we develop personalized treatment plans that align with your aspirations.
State-of-the-Art Technology
The Face Centre stays at the forefront of technology, ensuring that you benefit from the latest innovations in aesthetic care, that deliver exceptional outcomes with minimal downtime.
Client Satisfaction
Your satisfaction is our ultimate priority. Our track record of happy clients speaks volumes about our commitment to delivering results that exceed expectations. Explore our before-and-after gallery to see the transformations we've achieved.
Warm and Welcoming Environment
From the moment you step into our clinic, you experience a welcoming ambience, where our friendly staff ensures that you have a comfortable, hassles-free experience.
Testimonials
Trusted

By Patients
"Had an amazing experience. Dr Ishan is super helpful and knowledgeable. I had a hydra facial which was done by Pooja - she knew what she was doing and made sure I was comfortable at all times. I would recommend the face center to everyone and will definitely be coming back soon for more treatments!"
"Dr Ishan Sardesai, the new, amazing ENT and facial aesthetic doc in town. So gentle and so attentive and knows his stuff. Treated my mum, who was chirping at the end of that. Serene surroundings and beautifully appointed office in Lajpat Nagar. Thanks Ishan for your love. #Shine on"
"I had a very serious attack of virus fever! But now , with treatment under Dr, Ishan Sardesai, I am feeling much better, He had the drip apparatus brought to the house and his nurse came and gave me a three hour drip of multi vitamins, Also a becosule capsule everyday after lunch,
The result was miraculous!"
"After 30 awful days of struggling with nonstop sinus headaches, it finally got sorted out by the brilliant new ENT in town- Dr. Ishan Sardesai. The old order truly changeth and for the good. Every bit worth the drive from Gurgaon to Lajpat Nagar!"
"My five-year-old daughter had ear pain all night long. In the morning, I went to Dr Ishan Sardesai. He caught the disease immediately and gave her medicines for five days. After that, we did not find the need to go to him again. Since then, my daughter has been completely healthy.
Thank you, doctor"
"Fantastic experience at the Face Center. Dr Sardesai has the best bedside manner. I was very nervous about getting laser hair removal but he patiently explain the process. The technician Pooja was very thorough and made me feel super comfortable. The process was totally painless and very reasonably priced compared to other places."
Aashika chakrabarti
Lingerie Designer
"I found Dr. Sardesai to be extremely pleasant, knowledgeable and systematic. His office is spacious and comfortable with state of the art equipment, as a result of which I felt an immediate improvement after my session. I have no hesitation in strongly recommending Dr. Sardesai and his clinic for their treatments."
Arjun Singh
Managing Director, Asia Envestnet Data & Analytics