Hair Treatments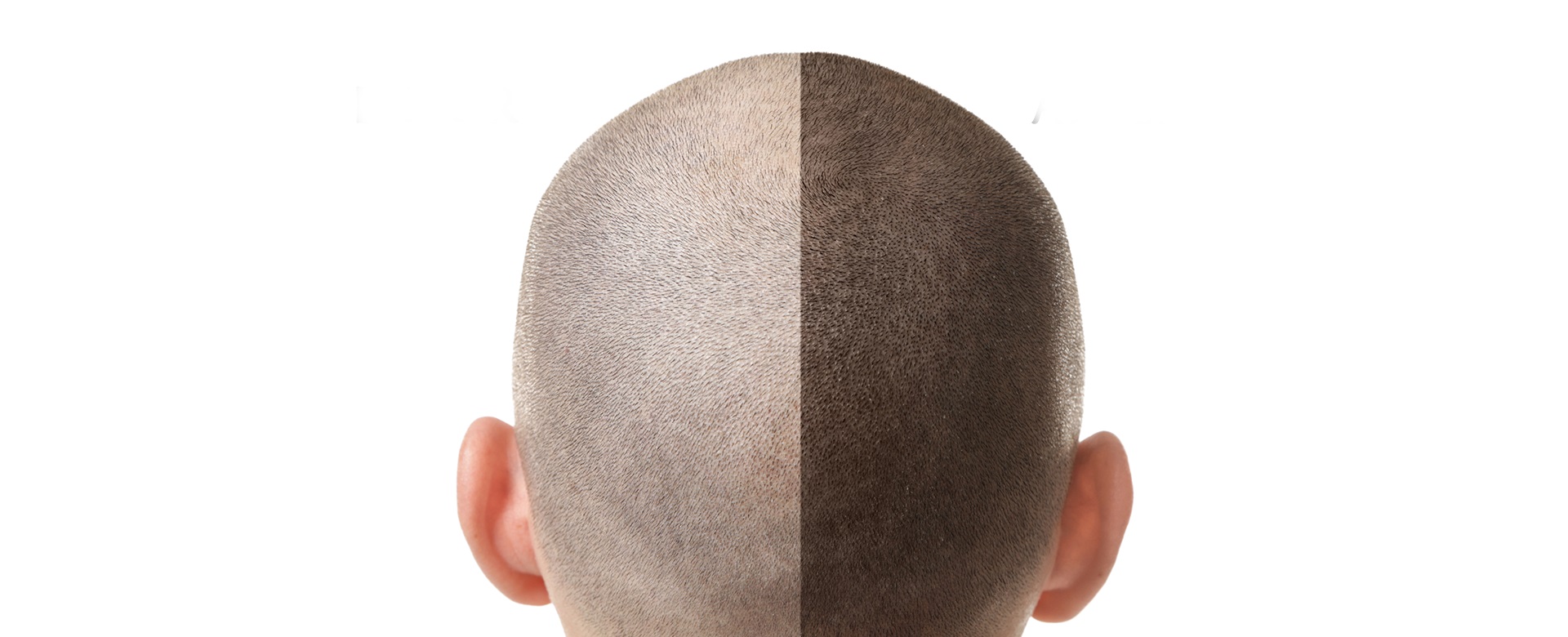 One could say that hair is literally a top of the mind concern for men and women alike, especially in today's day and age. Many people experience hereditary hair loss, and even more people experience hair loss due to other common causes, such as regularly wearing hair in a tight updo, excessive or improper use of styling products, hormonal imbalances, or the use of some prescription medications, among other factors. Aesthetic medical procedures are a safe, effective, and natural-looking hair restoration solution.
The objective of all hair treatments is to restore hair vitality, provide nutrients that stimulate hair growth, and improve hair growth patterns. At Dr. Sardesai's clinic, a variety of treatments are used to achieve desired hair objectives that provide visible results, in a fully equipped, efficiently designed aesthetic centre.
Hair Analysis:

Before we provide any hair treatment, we conduct a thorough analysis of the patient's hair, to test hair density and thickness. This gives us a clear idea of the safest and most effective treatments to deliver for optimum results.

Hydrafacial Keravive:

This is a unique, one of a kind procedure to cleanse and exfoliate the scalp, that promotes healthy hair growth. Read more about Hydrafacial Keravive here.

Platelet Rich Plasma Treatments / Growth Factor Concentrate Therapy:

PRP / GFC therapies are implemented to thicken existing hair and promote hair growth. They can also be used to improve skin as well. Read more about Growth Factor Concentrate(GFC) Therapy here.

LPT (Laser Phototherapy) with Theradome Laser Helmet:

This investment promotes and improves hair growth and thickness. The helmet is a convenient, rechargeable at-home helmet that stimulates hair growth and reduces hairfall, to be used bi weekly. Read more about Laser Phototherapy(LPT) here.

Hair Mesotherapy:

This is a non invasive procedure carried out by using various meso cocktails that include Biotin, Buflomedil, Dexenol, Minoxidil, Organic Silicium, Vitamins, Acetyl, Tetrapeptide-3, Biochanin-A and Nano peptides that combat acute hair loss. The process involves directly injecting growth stimulating nutrients in the scalp of the patient with the fundamental purpose of giving the patient's hair a boost in terms of rich nutrients that support hair growth and decrease hair loss.

Hair Transplant Surgery:

FUE Hair Transplant Surgery is used for those patients who wish to restore their hair, including detailed pre and post op consultation, medications, advice and follow up. Read more about the Hair Transplant Surgery here.
General
FAQs
One should consider a hair transplant once scalp visibility begins, or when a gross reduction in hair density is noticed. Individuals with hair loss from male or female baldness patterns or from scarring, scalp injuries or cosmetic surgery procedures. Individuals as well as those who wish to restore or thicken eyebrows, mustaches or beards can all opt for hair transplants.
While the final results vary per patient, most patients begin to see results between 9 months to a year post the transplant. It's important to know that between two and eight weeks after the surgery, the transplanted hair will fall out, and new hair growth begins.
While undergoing hair transplant surgery, patients are given a local anesthesia, making it a pain free procedure. There are minimal post procedure protocols, including following a correct sleeping position and protecting your scalp from the dust, sun and other environmental factors. If adhered to, any discomfort felt will be at the bare minimum.
Hair loss after surgery, including follicular unit hair restoration, hairline lowering or scalp advancement, or any significant scalp surgery, especially those that require general anesthesia, can cause temporary shedding of hair. This shock loss can start as early as 10 days following transplantation, and can last up to 12 weeks. The follicles shift to a resting phase until a patient has recovered fully.
Read More