Aesthetic Treatments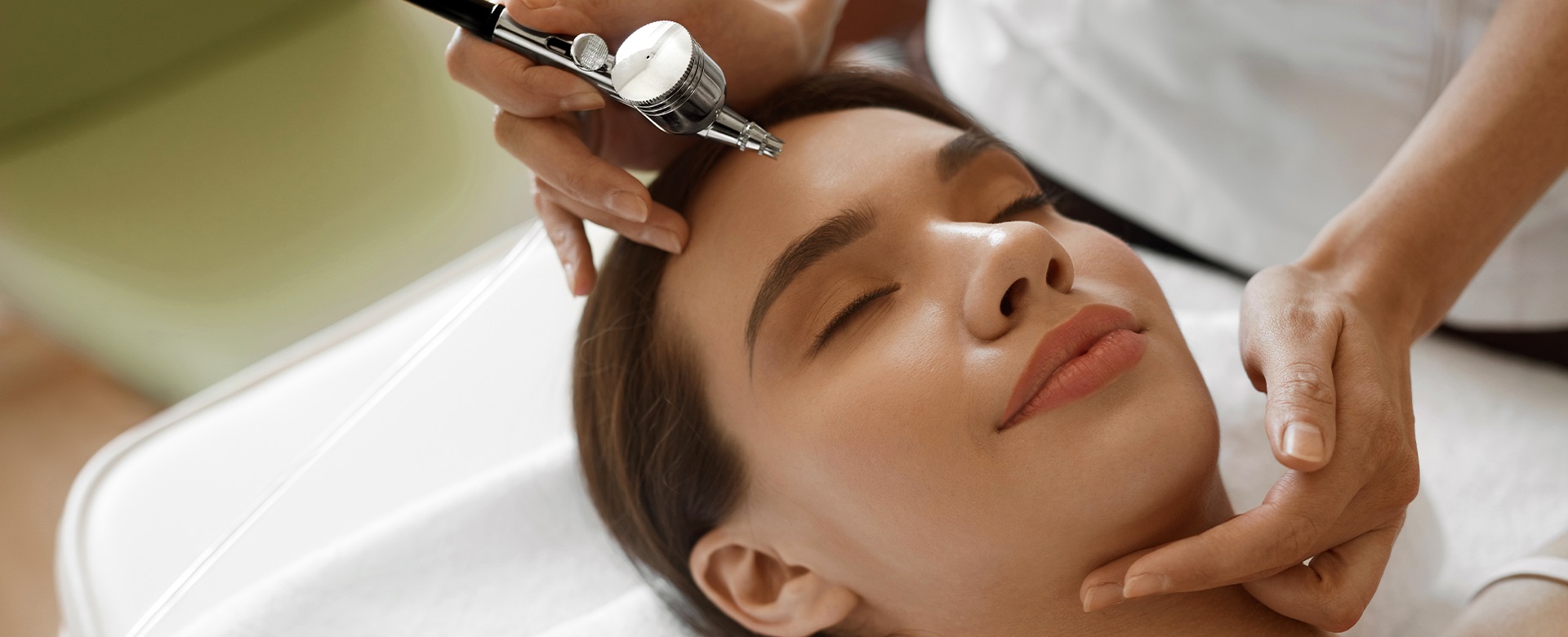 Facial Aesthetics sits in a little niche in between the beauty industry and plastic surgery, sometimes even referred to as when 'science and art meets beauty'. Dr. Sardesai provides a multitude of stunning treatments to improve your appearance, that require a high degree of skill, training, and knowledge of anatomy and physiology.
These procedures include microneedling, laser treatments, anti-wrinkle treatments, dermal and lip fillers, chemical peels, hair transplantation and more. In the hands of the right experienced and qualified medical practitioner, aesthetic medical treatments make you still look like you – just with that new, head-turning, gorgeous glow.
MEDI FACIALS:

Hydrafacials is a 3-step process to give you the ultimate glow. Each facial is customized with different boosters and actives, depending on the patient's needs.
The Vampire Facial (Face PRP) is a great way to improve the quality and texture of the skin, while reducing pigmentation and fine lines.

FIRE AND ICE FACIAL:

The famous Fire & Ice Facial professional treatment helps resurface and rejuvenate your skin quickly and safely. It includes a combination of heat and cooling sensations that leave skin feeling refreshed and revitalized, and has made the treatment a go-to one for all social engagements for its effective benefits. This treatment involves the application of an aggressive resurfacing masque that heats the skin, and then uses a rejuvenating masque to cool it down. Other benefits include finer skin texture, reduced blemishes, fine lines and wrinkles - all with little to no downtime. Read more here about Fire and Ice facial.

MICRONEEDLING:

The Face Centre uses the world's best microneedling device, Dermapen 4, to treat acne, acne scars, pigmentation, rosacea and for anti-ageing, while reducing pigmentation and fine lines. Read more here about microneedling.

CHEMICAL PEELS:

A variety of chemical peels with different strengths can be chosen, depending upon a patient's skin condition, to provide optimum results to the skin, while reducing pigmentation and fine lines. Read more about the chemical peeling here.

SKIN BOOSTERS:

Profhilo: This is a revolutionary 'beneath the skin' hyaluronic acid moisturizing treatment.

Brightening Sensei + HA: This is a combination of glutathione and Hyaluronic acid to provide the best brightening and hydrating effect to the skin, while reducing pigmentation and fine lines. Read more here about Skin Boosters.

THREADS:

We use a wide variety of threads (cog threads, mono threads, bundle threads) which stimulate collagen production and help in tightening and firming the skin.

LASER HAIR REMOVAL:

We use the best quality triple wavelength diode laser. Read more about the Laser Hair removal treatment here.

FILLERS:

We provide enhancing fillers for non surgical face lifts, and restorative fillers for volume restoration. They include hyaluronic acid, poly-lactic and hydroxyapatite fillers. Read more here about fillers.

IV DRIP STATIONS:

IV Glutathione: These treatments are to brighten the skin and rejuvenate it. The treatment process is typically one session per week for 10 weeks.

IV multivitamins: This drip is typically used alone, or in addition to the glutathione drip, to boost immunity and overall wellbeing. It contains vitamin B complex and vitamin C complex. The drip is a post party essential.
General
FAQs
Aesthetics Treatments are minimal to non-invasive treatments, to tackle fine lines and wrinkles. It involves the use of non-surgical treatments such as dermal fillers to reduce signs of ageing and to enhance specific areas of the face for a more youthful, rejuvenated complexion.
Fillers are injectable substances that are used to enhance facial features - they lift skin, restore volume and soften the appearance of wrinkles. They can also be used to enhance facial features - for fuller, to tackle hollows under the eyes and fill out tear troughs.
The effect of fillers depends upon the area treated and material used - on average, hyaluronic fillers last between 6-9 months, while hydroxyapatite fillers and polylactic acid fillers can even last as long as two years.
The derma pen is the world's leading fractional microneedling device, which is used to tackle not just acne but all types of facial scars. It also reduces fine lines and wrinkles, pigmentation and stretch marks.
Read More