Laser Phototherapy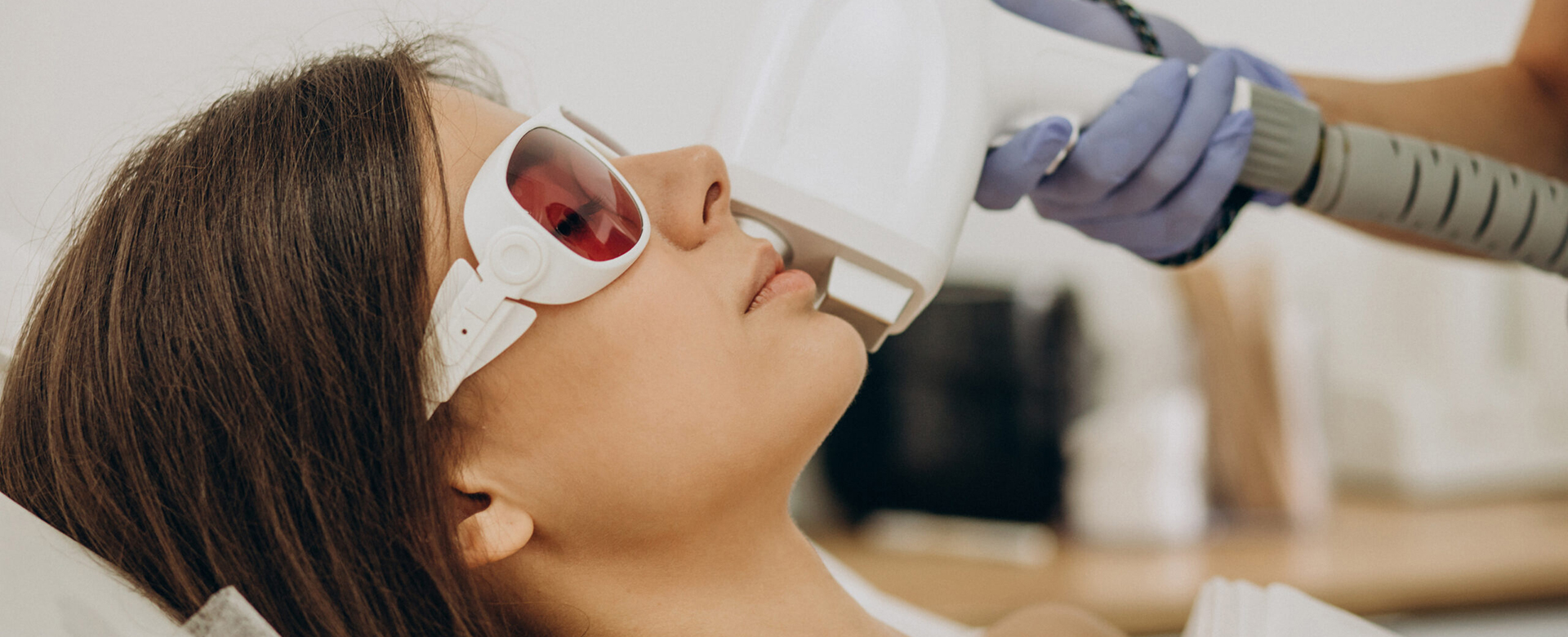 Welcome to The Face Centre: Elevate Your Beauty with LPT and Theradome Laser Helmet
At The Face Centre, we are committed to transforming your beauty and haircare experience. Our state-of-the-art Laser Phototherapy (LPT) treatments and the impressive Theradome Laser Helmet present a potent and non-invasive solution for achieving youthful, long tresses.
What is Laser Phototherapy (LPT)?
Laser Phototherapy (LPT) is an innovative technology that utilizes low-level laser light to stimulate cellular activity. This breakthrough treatment harnesses the power stimulate hair growth in men and women in androgenetic alopecia. It also helps to promote reparative regeneration, which occurs during wound healing, and physiological regeneration, which occurs during the hair cycle, which relies heavily on cell proliferation.
Experience the Theradome Advantage
Our primary player in Laser Phototherapy is the precision-designed Theradome Laser Helmet. This cutting-edge device delivers targeted LPT directly to the scalp, stimulating hair follicles and fostering healthier, thicker hair growth. Theradome employs proprietary medical-grade lasers clinically proven to halt hair loss and promote new hair growth along with treatments like GFC and transplant without any side effects. It boasts 680nm wavelength cold, medical-grade lasers, ensuring hair regrowth and enduring results. Bid farewell to hair thinning and welcome a fuller, more vibrant mane.
Benefits of Theradome Laser Helmet at The Face Centre:
Practical and Convenient: Convenient treatments in the comfort of your home, saving time and hassle.

Clinically Proven Results: The Theradome Laser Helmet is extensively researched and demonstrates significant improvement in hair thickness and density.

Safe and Painless: Non-invasive and devoid of harmful side effects, our laser therapy suits all hair types. Laser light enhances mitochondrial stimulation in hair follicle cells, producing more energy (ATP) and reactivating dormant hair follicles.

Boosts Confidence: Reclaim confidence with a lush, full head of hair that speaks volumes about your vitality.
Why Choose The Face Centre?
Expertise: Our team of experienced professionals is dedicated to providing personalized care tailored to your unique needs.

Cutting-Edge Technology: We stay at the forefront of haircare advancements to ensure you receive the best treatment.

Hydration: Committed to helping you achieve tangible, long-lasting results that enhance your natural beauty.

Enjoy the Results: We believe in nurturing both inner and outer beauty, offering a comprehensive approach to your wellness.
Embark on Your Journey to Radiant Beauty
Unleash the power of Laser Phototherapy and experience the transformative benefits of the Theradome Laser Helmet at The Face Centre. Elevate your beauty, boost your confidence, and embrace a more radiant you. Contact us today to schedule your personalized consultation at Delhi's leading aesthetics centre.