Growth Factor Concentrate Therapy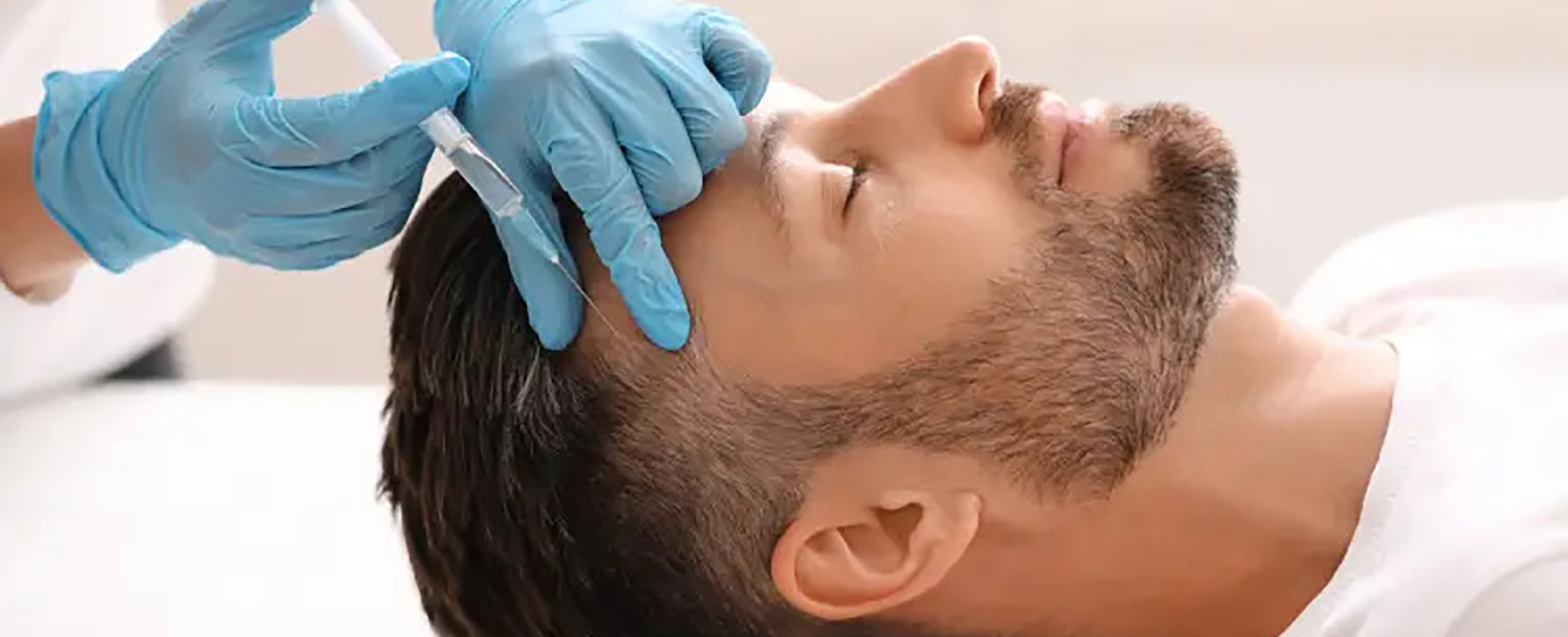 Welcome to The Face Centre, where we introduce our revolutionary Growth Factor Concentrate Therapy (GFC Therapy) – a safe, dedicated, and highly concentrated growth factor preparation derived from the candidate's blood cells. This specialized treatment offers superior, natural results by harnessing the power of enriched blood platelets.
What is GFC Therapy?
Growth Factor Concentrate Therapy or GFC treatment is a highly safe, dedicated, concentrated growth factor preparation from the candidate's blood cells to offer superior natural results.
Blood Platelets are enriched with various growth factors. They are extracted from the blood at a high concentration as a Growth Factor Concentrate is a specially designed kit. The collected GFC is then administered at the site to be treated with precise tools and specialists. The overall process involves no platelet loss and is non-pyrogenic, secure, and regenerates damaged tissues naturally.
This advanced and latest hair loss treatment helps people get the best results in only 3-4 sittings. Therefore, it is considered the best procedure to restore lost hair.
Our Expertise
At The Face Centre, a state of the art facial aesthetics centre in Delhi, our team of experts is at the forefront of GFC treatment for hair. The benefits of this advanced therapy include:
Reduction in hair fall

Increased thickness and volume of hair

Suitability for individuals in the initial stages of Alopecia

Applicability for both men and women
The blood collection process is done through a syringe and ensures the growth factor is examined and prepared for GFC treatment without any risk of contamination. Unlike PRP treatment, this procedure does not derive any additional blood cells.
Conditions We Evaluate
GFC therapy is equally effective for males and females experiencing early or late signs of alopecia. To ensure suitability, specialized doctors atwill diagnose your scalp and recommend the most effective treatment for your hair loss.
The Procedure
Each GFC therapy kit is dedicated to one patient in a single sitting. Optimal results are achieved through three sittings over three months, leading to reduced hair fall and increased hair count and thickness. A sitting can be repeated before 4-6 months, and the entire therapy can be repeated annually.
Why Choose The Face Centre?
Experienced Practitioners: Our skilled team has extensive experience administering safe and effective GFC treatments.

Personalized Approach: Tailoring treatments to suit your unique needs and concerns.

Comprehensive Care: Providing personalized care tailoring treatment plans to individual needs.

Patient Comfort: Prioritizing your comfort and well-being throughout the procedure.
If you're seeking a revolutionary solution for hair loss, contact The Face Centre today. Our dedicated team is committed to delivering the highest standard of hair booster treatment and care, tailored to your individual needs.