Vampire Facial Treatment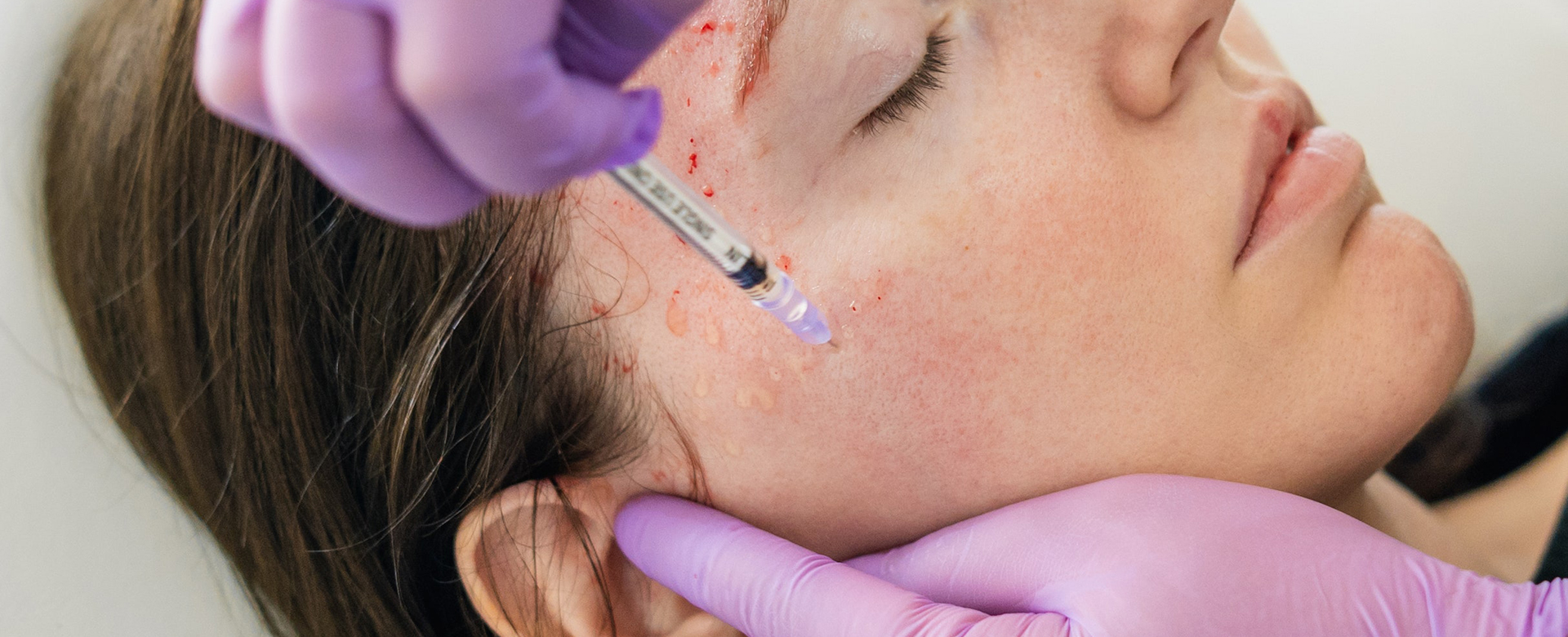 Welcome to The Face Center: Your Ultimate Destination for Vampire Facial Treatment
At The Face Centre, we offer you the revolutionary Vampire Facial Treatment, a cutting-edge procedure that harnesses the power of your body's natural healing processes to rejuvenate and revitalise your skin. Our expert team of professionals is committed to helping you achieve a more youthful and radiant appearance, leaving you feeling confident and beautiful, earning us the reputation of being the best aesthetic clinic in Delhi.
The Vampire Facial Treatment is a non-surgical facial rejuvenation procedure that stimulates collagen production, improves skin texture, and reduces the appearance of fine lines, wrinkles, and acne scars. This innovative PRP vampire facial treatment has gained immense popularity due to its natural approach and outstanding results and is a very popular way to rejuvenate skin, reduce signs of ageing, improve skin texture, and address acne scars.
How Does It Work?
For those based in the capital city, to address skin care concerns, you must select the best skin specialist in Delhi. Our skilled practitioners will begin by drawing a small amount of blood, which is then processed in a state-of-the-art centrifuge machine to separate the PRP from the other components. The resulting PRP is a concentrated serum rich in growth factors and nutrients essential for skin repair.
Next, a topical numbing cream is applied to ensure comfort during the procedure. Once the skin is prepared, we use micro-needling techniques to create tiny punctures on the surface of your skin. This process promotes the absorption of the PRP, stimulates collagen and elastin production, and triggers the body's natural healing response, making it a perfect skin booster treatment in Delhi.
The PRP penetrates deep into your skin, working its magic to promote cellular turnover, enhance skin elasticity, and give you a smoother, more youthful complexion. The entire procedure typically takes around 60 to 90 minutes, and there is minimal downtime, making it an excellent option for those with busy schedules. At The Face Centre, you can be sure to access the best skin needling treatment.
With minimal downtime required in the application of this non-invasive procedure, one can resume daily activities shortly after the session. This is also a much-preferred treatment since the results are incredibly long-lasting, with the effects showing for even up to a year in some cases.
Reclaim your skin's natural radiance with The Face Centre!
General
FAQs
After application of numbing cream, it is virtually painless.
We recommend 3 vampire facials (one facial a month for 3 months) for the best results. Following this, maintenance sessions can be done once every 3-6 months.
It is a safe and effective procedure.
It is done using your own blood and therefore has no side effects and is definitely worth it.
Read More