Fire and Ice Facial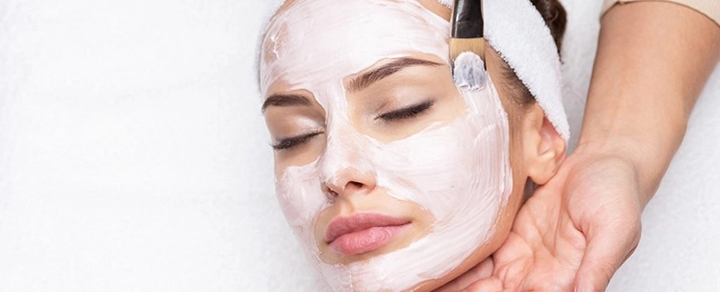 Unleash the Power of Fire and Ice for Radiant, Rejuvenated Skin
At The Face Centre, we believe in harnessing the elemental forces of nature to transform your skin. Our Fire and Ice Facial is a cutting-edge treatment that combines the invigorating power of heat and the soothing coolness of cryotherapy to deliver unparalleled results. Often referred to as the "Red Carpet Facial", it has been the go-to treatment of celebrities and non-celebrities alike for its effective benefits.
What is the Fire and Ice Facial?
The Fire and Ice Facial is a revolutionary skincare treatment designed to revive and rejuvenate your complexion. Beginning with an intensive resurfacing masque to heat up the skin, the treatment is concluded with a rejuvenating masque to cool down.
This signature treatment incorporates two essential steps giving the best of both worlds, combining the detoxifying effects of a heated treatment and the soothing benefits of a cooling treatment:
The Fire Treatment: Intense heat is applied to the skin's surface, stimulating collagen production and promoting deep exfoliation. This step effectively removes dead skin cells, unclogs pores, and revitalizes the skin's texture.

The Ice Treatment: A refreshing cryogenic mask is then applied, infusing the skin with a surge of coolness. This step soothes and calms the skin, reducing inflammation and redness while locking in the benefits of the Fire treatment.
Why Choose The Face Centre for Your Fire and Ice Facial?
Expertise You Can Trust
At the best aesthetic clinic in Delhi, our team of licensed skin care professionals under Dr. Ishan Sardesai are experienced in administering Fire and Ice Facials, ensuring you receive a safe and effective treatment tailored to your unique skin needs. Your facial treatment will last around thirty minutes, and you will be able to see and feel results instantly! You can expect to walk out with a brighter and more refined complexion than when you walked in.
Customized Treatments
We understand that no two complexions are the same. That's why we offer personalized Fire and Ice Facial treatments, addressing your specific concerns and goals for radiant, youthful skin.
Results You'll Love
This effective facial smooths and softens skin, evens tone and texture, brightens, moisturizes, fades dark spots and acne scars, minimizes pores, reduces fine lines and wrinkles, rejuvenates, firms, and soothes and calms skin. This is the ideal facial treatment for all ages and skin types, as each mask is formulated with classic non-irritating ingredients for a soothing experience. Plus, an added bonus for those in their 20s and 30s who are looking for the ultimate anti-aging treatment! This facial caters specifically to skin aging concerns like fine lines and dark spots, revitalizing skin for a youthful, luminous glow.
Experience the Fire and Ice Difference
Ready to transform your skin? Book your Fire and Ice Facial at The Face Centre today and embark on a journey to radiant, rejuvenated skin.