Fillers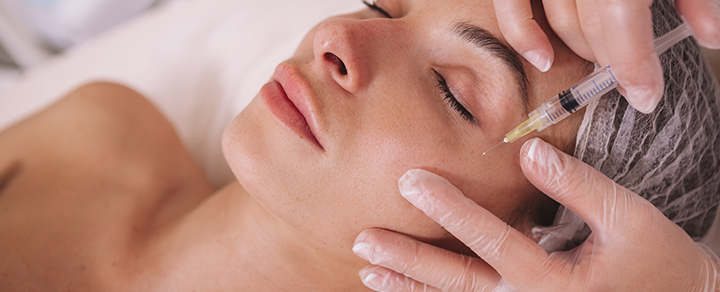 Welcome to The Face Centre: Enhance Your Natural Beauty with Fillers
Rediscover Youthful Volume and Radiance
At The Face Centre, we believe in the artistry of enhancing natural beauty. Our filler treatments are designed to restore lost volume, smooth out fine lines, and leave you with a refreshed rejuvenated appearance.
What are Dermal Fillers?
Dermal fillers are non-surgical injectable treatments used to add volume, smooth lines, and plump areas of the face. They are made from hyaluronic acid, a naturally occurring substance in the body that helps maintain skin hydration and elasticity.
As you age, your body starts to lose collagen. Collagen is an important substance that exists all over your body, including in your skin, muscles, bones, and connective tissues. They help you add volume to sagging skin, Make your facial features more symmetrical, Plump up lips and cheeks, and Smooth wrinkles and creases in your face.
The Benefits of Dermal Fillers:
Restore Volume: Address areas of volume loss in cheeks, lips, and under the eyes.

Smooth Wrinkles: Minimize fine lines and wrinkles for a more youthful look.

Enhance Contours: Sculpt and define facial features for a balanced appearance.

Natural Results: Achieve a subtle, natural-looking enhancement tailored to your unique features.

Minimal Downtime: Immediate results with little to no recovery time.
Our Filler Experts
At The Face Centre, your beauty is our passion. Our experienced injectors are trained in the latest filler techniques, ensuring a safe and precise treatment customized to your unique facial anatomy. Using a thin needle, our expert injects small amounts of fillers under your skin. The needle will pinch or sting, but most people don't experience much pain during these injections. Your healthcare provider may inject the fillers in the targeted areas. The whole process can take a few minutes or up to an hour.
The Filler Process:
Consultation: We begin with a thorough consultation to understand your goals and create a personalized treatment plan with Dr. Ishan Sardesai.

Preparation: The treatment area is cleansed, and a topical numbing cream may be applied for your comfort.

Injection: The filler is strategically injected into the targeted areas to achieve the desired results.

Assessment: Our expert injector evaluates the results and may make slight adjustments for optimal symmetry and balance.
Your Path to Radiant Beauty Starts Here
Ready to enhance your natural beauty with dermal fillers? Book your appointment at The Face Centre today and embark on a journey to a more youthful, refreshed you with the dermal filler treatment in Delhi.